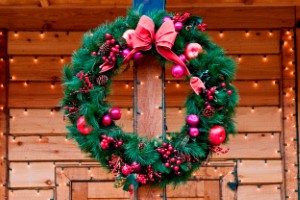 December is finally here, which means that the holidays are only a few weeks away. While you've probably started doing some shopping for presents online and at local stores, you should also think about helping your kids with their holiday gift-giving. In particular, coming up with some homemade ideas can be great for family members and close friends. Here are a few projects to keep in mind.
Winter wreath
Looking for a kid-friendly project in keeping with the holiday season? Assisting your little ones with creating a festive wreath is a fun and easy gift idea that's sure to please. By adding a few decorations like holiday ornaments, a red bow, glittery trimmings and colorful lights, you'll have a wintertime decoration that anyone would be proud to display.
Picture frame
Everyone loves receiving a photograph from a favorite family event – maybe a previous holiday party or family vacation. Your children can make this gift even more special by creating a homemade picture frame. By simply picking up a plain wooden frame from a local store, your little ones can decorate it with stickers, beads, markers and other knickknacks that match the picture.
Holiday card
Do you have children who are really young? Engaging in a craft project may be a little advanced for them, but coloring and decorating a holiday card can be just as welcome and enjoyable for your relatives. Help your toddler scribble a heartfelt holiday message and include a few seasonal drawings.