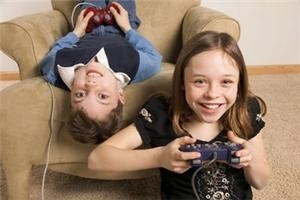 There's no doubt that multimedia distractions are everywhere these days, and overexposure to Saturday morning cartoons, internet games and smartphone apps can negatively impact kids' social and intellectual growth.
A study conducted by the Associated Press and AOL found that 40 percent of parents leave children unattended while playing video or computer games. Because of this, many moms and dads are trying to limit screen time in their homes, but this doesn't mean these devices can't benefit children's education.
"Better theories of learning are embedded in video games than many children in primary or secondary schools ever experience in the classroom," Professor James Paul Gee, author of "What Video Games Have to Teach Us About Learning and Literacy," told The Guardian.
Instead of the passive learning often associated with films, lectures or even books, video games require players become active participants and apply what they have learned in strategic ways. So while your kids may seem like they're just fighting monsters and exploring dungeons, they may actually be learning how to think in new and abstract ways as they solve puzzles.