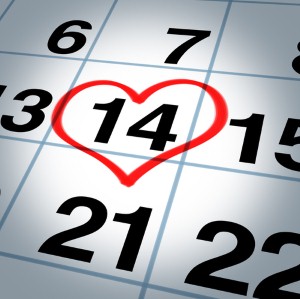 When it comes to amazing Valentine's Day gifts, no mother can resist the charms of a creative, handmade present from her children. If you're looking to help your kids create something truly special for mom this February 14, you might want to consider writing an original poem.
As a father, you may be wondering how to go about this creative process. Luckily, you don't have to know what iambic pentameter is to craft a sweet and endearing Valentine's Day poem with your little ones – all you need is some construction paper, markers and your imagination.
There are several different methods you can take to help your children get started. For an easy style of poetry that's kid-friendly, consider an acrostic poem. To start, pick a word or short phrase related to the holiday – it could be Valentine's Day, chocolates, I love you, mother or anything you and your children find appropriate. Write the word vertically so that each letter is on top of the other. You will then use each letter to start another word or phrase written horizontally across to make up the body of the poem.
Another simple strategy is to take an existing love poem and change certain words or lines so that they apply to mom. If possible, try to stick with the original rhyme scheme. However, you don't have to get too hung up on rhyming – the important thing is that your kids have fun and write something from the heart.
To dress up the finished poem, copy it onto a colorful piece of construction paper. Have you little ones draw Valentine's Day artwork around the poem and add some glitter or other decorative elements to make the card sparkle. Along with some chocolates and flowers, your kids will give mom the perfect gift to show they (and you!) care.