If you're over 40, as a lot of parents are, you run the risk of decreasing levels of testosterone. An article in the Wall Street Journal recaps the controversy around testosterone replacement therapy for older men, especially with the negative associations with testosterone and sex.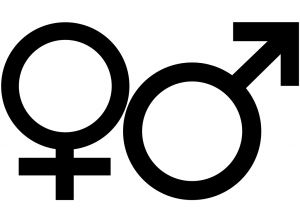 The WSJ article points out:
There are even more unknowns about the risks and benefits of testosterone replacement. For one thing, many of the symptoms of low testosterone are very common in older men and could be related to other conditions. Some, like obesity, may lead to low testosterone rather than vice versa.
And there is lingering concern that testosterone could fuel prostate cancer — largely because drugs that reduce testosterone seem to shrink enlarged prostates and lower the risk of developing prostate cancer by 25%, according to the National Cancer Institute's Prostate Cancer Prevention Trial.
On the other hand, an analysis of 18 studies in the Journal of the National Cancer Institute last month concluded that there is no correlation between testosterone levels and prostate-cancer risk. Another study in the Journal of Clinical Endocrinology and Metabolism found that men with low testosterone had higher mortality rates in general than those with higher levels, regardless of other risk factors.
If you do have some of the symptoms below, it would be worth discussing with your doctor. Family and work pressures can take their toll, but sometimes other things are to blame for fatigue and change of temperament.
Have a great sex life even after you've had kids. Click here now & buy your copy of the eBook for just $9.95. Enjoy your sex life again!