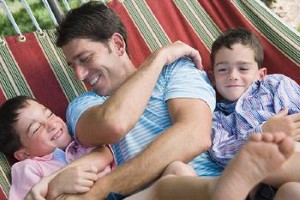 Economic uncertainty, job security, family concerns and finances are just a few of the things that adults say stresses them out. But a new study has found that children are not immune to these stressors either.
The American Psychological Association's (APA) annual Stress in America report included information on children aged 8 through 17 for the first time this year. It has found that stress related to school pressure and family finances has a greater impact on young people than parents believe.
Among the findings, 44 percent of young people said doing well in school causes them stress, 30 percent worried about their family having enough money, 10 percent felt pressure over extracurricular activities and 8 percent said their relationships with their parents were a source of stress.
In addition, children were more likely to report having experienced physical symptoms often associated with stress – like headaches, sleeping problems and changes in appetite – than parents believed.
"It's clear that parents do not fully appreciate the impact that stress is having on their kids," said the APA psychologist Dr Katherine Nordal.
Experts say that children display stress differently than adults so it's important to recognize any changes in behavior, eating habits or physical well-being since all may be stress-related.
The APA says that it's also important for fathers to help their children learn healthy ways to manage their stress, so kids can avoid having stress become a long-term health problem.
Experts say among the parenting advice to help reduce stress in kids is to ensure they are eating a healthy diet and getting plenty of exercise. Keeping the lines of communication open is also important, according to the website stressManagementTips.com.