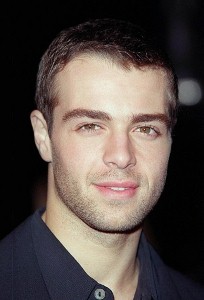 Joey Lawrence, who was most recently seen on Dancing With the Stars, is not afraid to tell a few white lies when his daughter Charli acts up.
He told Spotlight to Nightlight about a recent incident that caused him to get creative with his parenting skills, Celebrity Baby Blog reports.
Apparently, 3-year-old Charli was demanding candy in the morning before she had even had her breakfast, and no matter how much Lawrence tried he could not convince his daughter to eat her yogurt.
"We were going on a trip with our friends, and I had to call them and say, 'We can't go to Hawaii because Charli won't eat her yogurt," he explained, as quoted by the website.
As soon as the little girl heard the threat, she immediately grew more interested in her breakfast and seemed to forget entirely about candy, he said.
"By 8:30 in the morning you're exhausted – and that is parenting," Lawrence added.
Charli's full name is Charleston Lawrence and she was born on May 10, 2006.