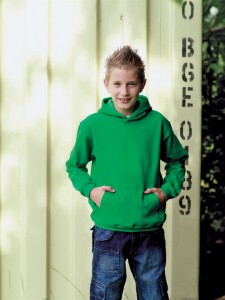 One of the most widely discussed health issues in the U.S. is childhood obesity. There are a plethora of initiatives designed to encourage children to get up and get moving, and fathers should take steps to see that their kids are as active as possible. While it may be difficult to get children to exercise, there are ways to make it fun and enjoyable for everyone.
Experts say that the the activity does not have to be overly strenuous, all that's important is that kids are not sitting around doing nothing. Taking a walk to the park or around the block is a great way to make exercise seem like fun.
Another way to encourage fitness is to sign up together for a 5K charity event. Not only will you be promoting good health but you'll be instilling the practice of giving back to the community.
Finally, taking your son or daughter out to shoot hoops will accomplish two things: It will turn them on to the game you love while simultaneously reducing their chances of being overweight.
The number of children who are obese is a serious concern among parents – and it should be. The rate has tripled over the last 30 years, according to the Centers for Disease Control.