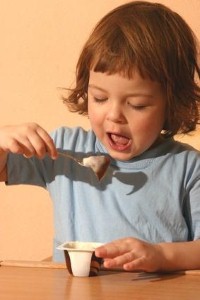 More fathers and mothers are seeking parenting advice over kidney stones in their young children, according to a report in the New York Times.
The publication says that in recent years, kids as young as 5 years old are being brought into doctors' offices with kidney stones – a disorder that was once observed almost exclusively among older people.
Kidney stones form when certain substances become too concentrated and crystallize in the urine. Doctors are not always sure why some people are afflicted and others do not, though diet has been identified as a significant factor in many cases.
Pediatric urologist Dr Bruce Slaughenhoupt said that an increase in salt in youngsters' diets is one of the main causes of the trend.
He explained that in addition to obvious culprits such as French fries and potato chips, kids are exposed to salt through processed foods, sandwich meats and canned soups.
Another problem is that children do not always drink enough water, doctors explained.
"It's no longer a middle-aged disease," Harvard Medical School's Dr Caleb Nelson told the publication.
Many of the health professionals surveyed also noted that the incidence of kidney stones among patients of all ages was on the rise.