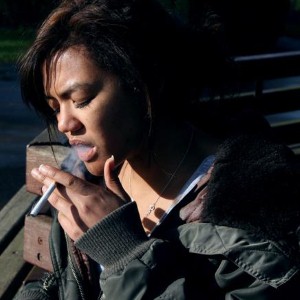 Fathers now have one more reason to watch their behavior around their kids, in what may be some of the hardest parenting advice to take to heart.
This new study focused on smoking and the effect it can have on a child when they witness a parent engaging in the habit.
Min Jung Kim, a research scientist at the University of Washington's Social Development Research Group, led the study and said that smoking parents are more likely to have teenagers who follow in their footsteps.
"Many parents think adolescence is the time for children to have their independence," Kim said. "But it is important to maintain good supervision of your teen. Parents who smoke also need to understand that they are modeling behavior and if they quit smoking they send a strong message to their teenager."
Researchers examined a total of 270 adolescents who said they began smoking in the eighth grade. By the time they were in the 12th grade, 156 of them had become daily smokers. According to Kim, one of the major factors that predicted teen's smoking habit was having a parental figure who used tobacco regularly.
"If parents really don't want their children to smoke they need to communicate that by establishing clear guidelines in their families about not smoking and discuss them with their school-age children," Kim said.
It may also be wise for fathers who smoke to heed past parenting advice from some health officials and quit smoking. This will be good for the overall health of the father and send a message to the child that the habit isn't something that's ideal.
For older children, it may be worthwhile for a father to sit them down and explain to them the benefits of quitting smoking, and how it will decrease their chances of developing a serious health condition.