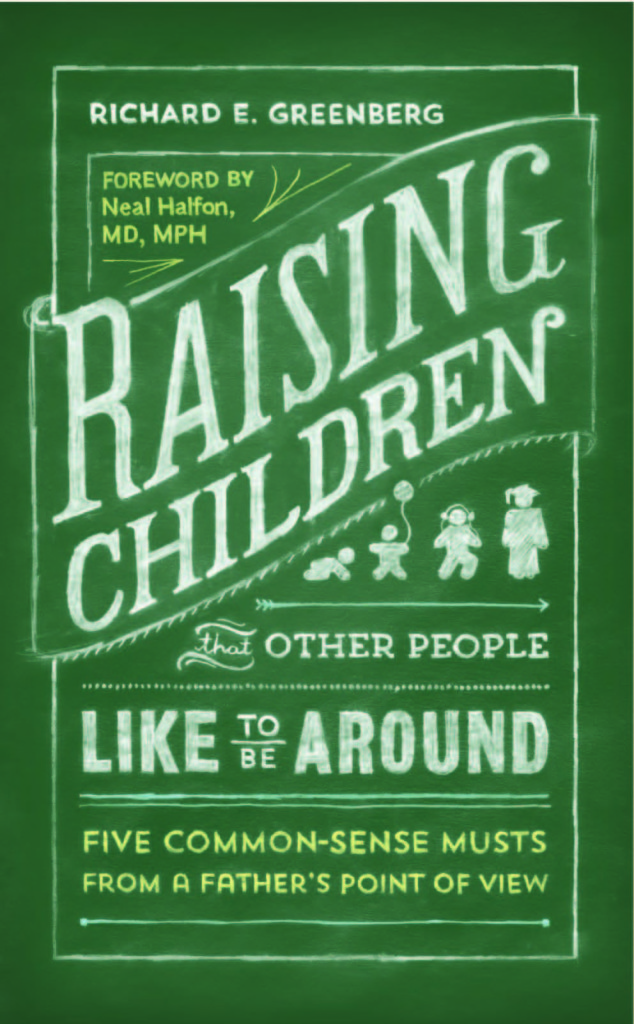 Everyone always says "Once you become a Dad, your life is going to change forever."  In my case, I thought, "Oh, come on!  How much could it change?"
A lot.
Four children later, I 'm here to tell you that life definitely changes after children and here are the type of changes a Dad can expect.  They are all wonderful.  Or, at least it's important to think of them that way, because sacrifice is the key to strong parenting. It's best to get used to it early.
Let's start at the beginning.  During our first pregnancy, I returned home from work one day to find my calm and patient wife, JoAnn, sitting on the bathroom floor crying.  When I asked her what was wrong, she looked up at me in tears and said "I don't know."  Then she started laughing hysterically.  After that, there was no question in my mind that we were entering new territory.
Rise and Shine
Once our first child was born, things got busy all the time.  With the births of our three subsequent children, JoAnn or I (usually JoAnn) spent the next ten years being pulled out of bed to tend to the needs of a child.   Whether it was a bad dream, upset tummy, need for water, actual illness, or something inconceivable, being a parent means going from REM to reality in nanoseconds.
Follow the Directions
I have assembled hundreds of baby-related devices, all designed to simplify a parent's life.  Finding these heretofore untapped skills has been both a pleasure and a curse.  One thing I've learned for sure is that following directions is the most efficient path between taking that stroller out of the box and having a useable, safe, parenting aid.  Yes, you may have some parts left over, but "they always give you extras."  Although JoAnn and I have always been equals in our parenting process, it's also proven helpful (and efficient) to follow her directions as well.
"P" as in Pater equals "P" as in Pachyderm
Be prepared to lug everything everywhere.  Now that you've assembled the stroller, and you've collected all of the items necessary to adequately fill the "baby bag" – code for life support system – you will always be responsible for getting them from point A to point B.  You will become an accomplished packer.  You will, essentially, become a Sherpa.  Know it.  Own it.  Love it.
Say Goodbye to Your Single Friends
"They just can't relate."  That's what you'll tell yourself.  Your friends, the Poker guys, the after-work crew, the frat brothers, the softball team — your relationship with them will become conditional.  At first, you'll feel badly about having to leave your guy events early in order to take your kid to a birthday party but, over time, the landscape of your friendships will evolve.  Those who "get it" will still be part of your life (or lives (including your spouse and children), and those who don't will drift away.  It happens.  Once they have kids, they'll be back in search of advice.
Suddenly, You're a Sucker
That's right.  Even though our children are often more needy than we ever thought anyone could be, we get to have these moments when look in their eyes or hold their hand and suddenly realize it's the most special moment ever.  These connected opportunities will change over the years but, when they happen, they'll remind us of why we've lost all that sleep, lugged all that crap, and sacrificed a hunk of our independence in order to be their parent.
The dividends are substantial.  JoAnn and I have "launched" our four children.  They like and care for each other.  They go to work.  They please their bosses and co-workers.  They laugh a lot, and they make us laugh a lot.   Ultimately, we realize that what prepared parents have in common is the pure pleasure of watching their children evolve from the helpless creatures we bring home from the hospital, into the walking, talking, opinionated people who enhance, enrich, and, yes, change our lives forever.