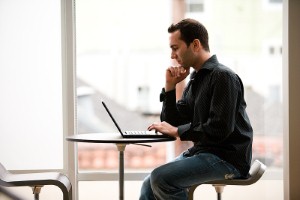 While the first doses of the H1N1 "swine flu" vaccine have already been administered, many fathers are still unsure whether or not to get their kids vaccinated.
A recent Consumer Reports survey found that 14 percent of parents have ruled it out altogether and that 50 percent are delaying their decision because they are worried there has not been enough testing on it, according to MSNBC.com.
Children six months of age and older, teenagers and young adults through age 24 will be among the first groups targeted by the Centers for Disease Control Advisory Committee on Immunization Practices to receive the shots.
Kids are considered a high-risk group for contracting and spreading the virus. Children under 5 have a higher risk of complications from the virus.
"Children are the highest-risk group for spreading the virus among themselves, and as a consequence, spreading it around their community," says Dr David Kimberlin, from the University of Alabama at Birmingham.
Preliminary tests of the vaccine find that kids aged 9 and under will need two doses of the vaccine, while kids over 10 will only need one.
Doctor's offices around the country are fielding calls from parents wondering if and when to vaccinate their kids. Many say the best parenting advice is to speak with your pediatrician with any questions or concerns.