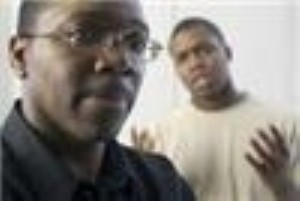 The relationship between father and son may sometimes be tested by misbehavior – and new statistics reveal that many dads are seeking parenting advice to deal with these issues.
A survey conducted by the National Center for Health Statistics indicates that 18 percent of boys between the ages of four and 17 had a parent who approached a healthcare provider or school employee regarding emotional or behavioral problems.
Approximately five per cent of both boys and girls within this age group were prescribed medication based on these concerns, with the majority of drugs aimed at treating attention deficit disorder.
At least one expert believes these numbers are a positive sign, pointing to a trend for hands-on parenting skills to address problems.
"More and more American parents are recognizing the symptoms of emotional and behavioral problems and they're asking for help," David Fassler, a child and adolescent psychiatrist at the University of Vermont, told USA Today.
However, behavioral pediatrician Lawrence Diller raised concerns about "the very, very narrow range of normalcy allowed for children these days," as pharmaceutical solutions to behavioral problems grow more commonplace.
According to ADHDchild.org, boys are more likely to be diagnosed with attention deficit disorder than girls.