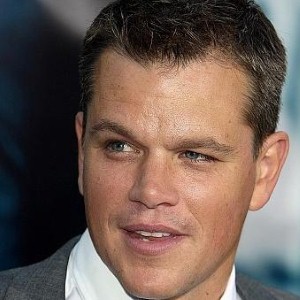 Matt Damon and his wife Luciana Barroso welcomed their third child, and while he is no stranger to fatherhood, the Academy Award nominee is about to enter new territory – being a dad to a teenager. His stepdaughter Alexia is 12-years-old, and we all know what happens when a girl hits the big one-three.
"Like any father, I'm concerned a little about her becoming a teenager," Damon told the Radio Times.
Damon also spokes with the news source about the trials of raising a rather young, and rather large family. Along with Alexia, he and his wife take care of 4-year-old Isabella, 2-year-old Gia and their newest baby, Stella. The True Grit star is not phased by the number of children under his charge, but is always concerned with giving each daughter enough attention.
"It is less that you are intimidated by having another baby, and more that you want to make sure you are not giving any of the other kids short shrift," he told the news source.
Damon and Luciana were married in 2005 after he met the former bartender while filming the comedy Stuck on You in 2003.