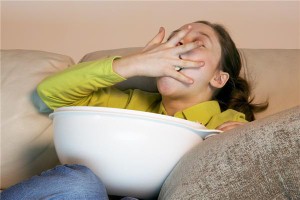 It's possibly one of the thorniest challenges facing modern fathers looking for the best parenting advice – how to ensure your child manages to enjoy and benefit from television, the internet and related media while not becoming a slave to the flickering screen.
Now, new research from the National Institutes of Health, Yale University and California Pacific Medical Center concludes what many fathers had long suspected: too much time on the sofa or in front of the keyboard can have a detrimental impact on your child's development.
Looking at 173 studies published over nearly 30 years, the researchers found that 80 percent of the research available demonstrated some negative impact on child health, with strong associations between increased media exposure and obesity, tobacco use and drug abuse.
"The results clearly show that there is a strong correlation between media exposure and long-term negative health effects to children," said lead researcher Ezekiel J. Emanuel.
It provided "an important jumping-off point" for future research exploring the effects of traditional media content and that of the digital media – such as the internet and video games – increasingly used by children, he remarked.
According to the study, the average child dedicates almost 45 hours weekly to modern media in its various forms.