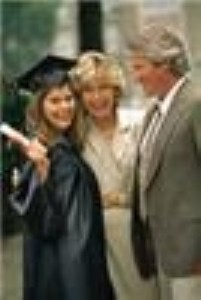 New parenting advice suggests that kids need more lessons in managing money before they spread their wings and leave for college.
The American Institute of Certified Public Accountants is calling on fathers and mothers to flex their parenting skills and talk to their university-bound kids about budgeting.
It is only too easy for incoming freshman to burn through cash when they get their first taste of independence, the institute says.
"If you have felt like a bottomless pit piggy bank up until now, you will really feel like one when the panic call comes that their spending account it gone – and it's only October," comments Susan Bruno of the AICPA.
With this in mind, the AICPA recommends that parents sit down with their kids and devise a weekly spending schedule, with reasonable amounts allotted to categories such as laundry, meals and entertainment.
It suggests allowing the kids to make the initial proposal for how much they would like to spend in each area, then mutually agree on a sensible sum.
In April, the JumpStart Coalition gave high school seniors a basic financial literacy test and found that the average student answered less than half of the questions correctly.