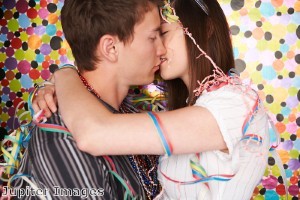 A new study from North Carolina State University shows that many fathers think that their children aren't interested in sex – but that everyone else's kids are.
"Parents view their teens' peers as highly sexual, even sexually predatory," said the study's author, Dr. Sinikka Elliott.
Elliott said that her research has revealed that parents of teenage boys were often concerned that their sons may be lured into sexual situations by teenage girls who, the parents felt, may use sex in an effort to solidify a relationship. The parents of teenage girls, meanwhile, expressed fears that their daughters would be taken advantage of by sexually driven teenage boys.
These beliefs contribute to stereotypes of sexual behavior that aren't helpful to parents or kids, according to Elliott.
"By using sexual stereotypes to absolve their children of responsibility for sexual activity, the parents effectively reinforce those same stereotypes," she said.
Experts say dads should be honest and approachable with their kids when it comes to talking about sex. However, adults should keep descriptions and answers age-appropriate.