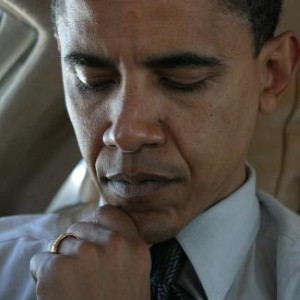 President-elect Barack Obama appears to be inspiring fatherhood groups across North America as he prepares to take office in January.
His active participation in the upbringing of his two daughters and his high-profile statements on the responsibility of fathers have caught the imagination of many since he first rose to national prominence in the Democratic primaries.
Now pro-father groups as far afield as Toronto, northern Virginia and Milwaukee have been telling Canada's Globe and Mail about the positive impact the Obama victory has had on their cause.
"We use Obama as an example," said retired U.S. marine Phillip Fields, who runs a program in rural Virginia, close to Washington where Obama will soon be making his home.
Fields pointed to the absence of a father in Obama's own life coupled with the demands of the former Illinois senator's political career.
"If anyone has an excuse to shirk his duties as a father, he does. And yet he's still an excellent parent who finds time for his daughters," he told the news provider.
In a speech in Chicago this past Father's Day, Obama urged a greater focus on improved parenting skills for black children in an attempt to break the cycle of crime and unemployment afflicting a disproportionate number of children raised without a father.