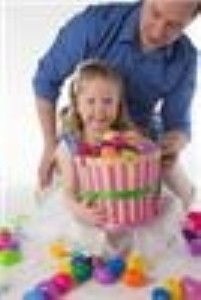 In 2007, major toy recalls from big names such as Mattel and Fisher-Price caused many people to reevaluate their parenting skills, wondering how they can protect children from similar threats to their safety.
Responding to these concerns, President Bush recently signed the Consumer Product Safety Improvement Act of 2008 into law, allowing moms and dads to relax a bit.
Measures include a requirement that toys are independently tested before going on sale, as well as prohibitions against the use of lead and phthalates.
Ahead of the law taking effect, US News and World Report has put together some parenting advice for safer toy shopping.
First, it recommends being cautious about purchasing wooden or plastic toys that are painted bright colors, as they may contain toxic lead and may not yet meet the new standards. Similarly, metal jewelry for kids has been found to contain toxic lead, so these products may be best avoided.
The publication also suggests that until companies are bound by the new rules, parents should avoid buying soft plastic toys.
Studies have shown that many flexible rubber toys contain phthalates, chemicals that have been linked to hormonal changes.