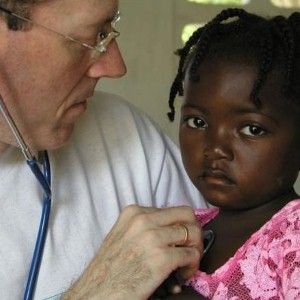 They're a necessary evil that most parents know all too well. Shots help keep our kids healthy but often cause a lot of fear, anxiety and tears. With many children getting flu and H1N1 vaccinations now, here are some parenting advice tips for easing the anxiety of the dreaded needle.
Some children know as soon as they get to the doctor's office what lies ahead for them. The best advice is to talk to your kids about what's going to happen before you arrive. Avoid telling them about the shots too far in advance, though, since they can worry even more if they have the opportunity to.
Fathers should be honest with their kids about the vaccines. Explain that they need them to be healthy and that the prick only hurts for a second. Many parenting experts say it's a good idea to let your child feel in control of the situation by choosing what arm they want the shot in or picking out a special band-aid for afterwards. Remember that children can pick up on their parents' anxiety. If you're nervous, they will be too!
MyOptimumHealth.com suggests using distraction tactics like singing or blowing bubbles to ease your child's anxiety. For older kids, telling a joke often helps them forget about the pain.
Planning a special treat for after the shot may help as well. A special day with dad may be a great reason for your child to be brave.