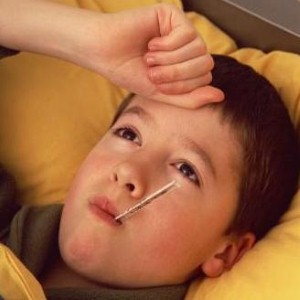 Dealing with a child's illness can challenge the parenting skills of even the calmest father.
After days of nursing them to health, you may be left wondering whether that persistent sniffle actually warrants keeping your child at home, or should they be sent off to face a day at school?
The National Association of School Nurses and Triaminic have created guidelines to help moms and dads make good decisions about whether or not to send their kids to classes.
For example, if a child has a fever of at least 100.4 degrees they should be kept home, the association says. And they should stay there until the fever has been gone for 24 hours without medication.
These and other tips included in the guidelines are aimed at offering parenting advice that will enable a child's learning.
"We felt this was a perfect opportunity to extend our support to the home and provide parents with a resource that can help them make confident decisions," explained Amy Garcia of the NASN.
Findings of a survey conducted on behalf of Triaminic indicate that 83 percent of parents worried they may have sent their child to school before they were fully recovered from an illness. The new guidelines are available at www.nasn.org.