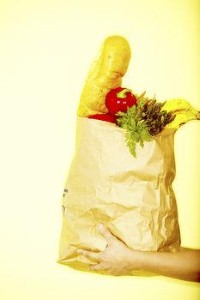 Teaching your children to be thankful doesn't have to be difficult. The most important parenting advice, according to experts, is for fathers and mothers to model appreciation and thankfulness for their children.
Kansas State University child development expert Chuck Smith says Thanksgiving is the perfect time for families to stress the concept's importance. He suggests fathers show their children how fortunate they are by doing a few things for others together as an important parenting advice tip.
"What you are trying to do is build conscience. With conscience, it is not just telling the child what's right or wrong. Conscience deals with the motivation to do the right thing, particularly when it's difficult," Smith said.
Making a donation to a local food pantry is one way to instill a sense of thankfulness in children. Make a list of items to donate and then go shopping and deliver the items together.
It's important to discuss how the activity affects others, too. Smith says asking the child to imagine how others feel will help the child to make an emotional connection, which will make the lesson of caring for others stick.
Donating toys and games to a local shelter is another activity you can do together. Smith says this will allow fathers to involve their children in making decisions about what others might like to be given.
Drawing or painting pictures for sick children or deployed soldiers can also teach kids a valuable lesson, according to Smith. This not only gets children thinking about the sacrifices made by others, by also gets them to consider what sorts of things they can do to help make that person's life a little bit brighter.