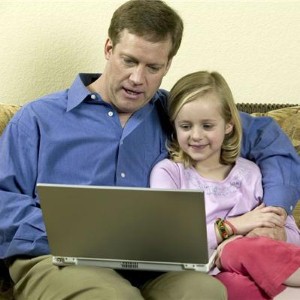 Teaching your children to be smart consumers is a tough job in today's society of aggressive marketing, omnipresent media and instant gratification. But the government is offering some parenting advice to help fathers and mothers teach their kids about protecting their privacy, spotting frauds and scams, and avoiding identity theft.
The FTC's "You Are Here" website is a virtual mall that introduces key consumer and business concepts and helps youngsters understand their role in the marketplace.
"The new content takes kids behind the scenes to raise their awareness of advertising and marketing, pricing and competition, fraud and identity theft," said the FTC's David Vladeck.
By visiting www.ftc.gov/YouAreHere, kids can play games, watch short animated films, and interact with customers and store owners. They can design and print advertisements, investigate suspicious claims in ads and sales pitches and learn to identify the catches behind bogus schemes and offers, among other things.
Fathers can also tap into the site's resources. The page for parents and teachers offers adults a look at the lessons each place in the virtual mall teaches and gives them tips about starting a conversation with kids about these issues.
For instance, the Privacy and Identity Theft area offers information on keeping personal information private online and proper and safe use of social networking sites and blogs. Some of the tips include things like reading the privacy policies of sites they frequent and evaluating content and pictures posted on blogs and other social networking venues.