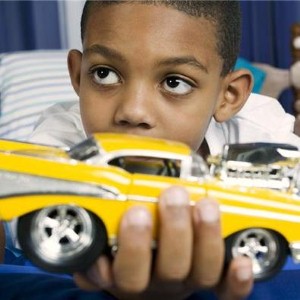 Parents, retailers and manufacturers alike have reported confusion following the delay of the Consumer Product Safety Improvement Act.
Signed into law in August 2008, the act said that makers and sellers of children's products would have to adhere to stricter standards regarding lead and phthalates.
Businesses were originally given until February 10th 2009 to comply. But on February 2nd, the U.S. Consumer Product Safety Commission voted to delay enforcement of one aspect of the act – third-party testing and certification – for one year.
However, companies are still expected to be able to confirm their products meet the new standards, regardless of testing.
Child safety expert Alison Rhodes told CNN Money that the new guidelines "are completely confusing for parents."
"How are parents supposed to know what is safe it if hasn't been tested?" she asked.
Fathers and mothers may be faced with a scenario in which they don't have enough parenting advice to make an informed decision.
The CPSC did not provide any additional guidance to moms and dads to support their parenting skills when choosing toys.