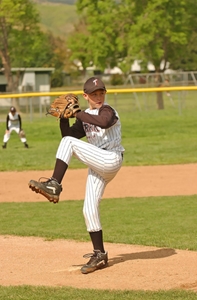 The first warm days of spring are nearly here, which means that pretty soon it will be softball and baseball season. Whether your kids are first-time players or returning to their favorite sport, the weeks before opening day are when your children should be getting back into athletic shape. Here are some training tips to keep in mind for getting your kids ready to play.
Spend time warming up
Before you get into any hitting, pitching or catching practice, you should make sure that your kids are limber and loosened up for physical activity. Spend some time stretching out muscles in the arms, legs and chest to prevent any injuries or strains from occurring. Light jogging and sprinting will also help build stamina back up.
Play a game of catch
The next step of preparation for baseball and softball leagues is to work on the fundamentals of the game, specifically throwing and catching. Simply spending a couple of hours in the backyard tossing the ball back and forth can help them get their arms back in playing condition.
Head to the batting cages
After you've hit a few practice balls with the kids, you can step up their pre-season training by visiting nearby batting cages. With various areas for different ages and skill levels, you can help the kids warm up their swing techniques gradually before suggesting the advanced cages.