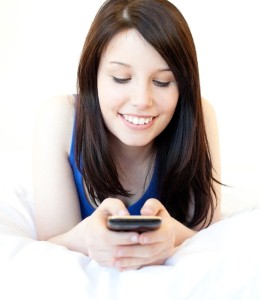 Ask any girl who grew up in the '90s: Clueless was largely to blame for shaping many a young woman's image of female sexuality. When you consider that Cher famously applied her reasoning skills to such matters as the direct correlation between the amount of skin one shows and the incidence of sex on the minds of men, it stands as no surprise that she inspired a die-hard legacy of girls who drawled out their "whatevers" with annoying finesse.
Of course, this is a learned behavior that wields its power from, you guessed it – social values, pop culture and the media. Attractive women are more quintessentially "feminine," and so the cycle goes (a recent UC Davis study found that attractive female leads in movies are seen as better role models). The important question at stake here is: how do you get your daughter to stop sounding like a ditz?
While a critical viewing of Clueless is only likely to backfire on you, aim to introduce your girls to a solid role model to help balance her picture of what femininity can look like. So she picked up some new mall slang from the latest blockbuster? Arrange a viewing of Mean Girls instead: Lindsay Lohan's character, for a brief period the token "hot girl," gets visibly better results when she stops hiding her intelligence and starts acting like a dignified young woman (If only LiLo followed suit!).