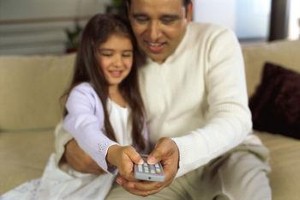 Here's some parenting advice that may seem like a shock for new fathers: Don't forget to take a break.
It can be hectic experience when a couple has their first child and it's important to make sure to take a breath when there's a chance.
However, with the weakened economy, it may be hard for new parents to afford to take an evening off.
This is how sitter swapping became a trend.
According to Kake.com, a Massachusetts couple was one of the first to come up with the concept. It involves couples scheduling time to watch each other's kids. This saves money on babysitters, who can sometimes charge $10 an hour, and also provides piece of mind for new parents by leaving their child with someone they know instead of a potential stranger.
This technique works best when used within a small group of parents, so it isn't just two sets of couples constantly switching back and forth.
However, a larger group means there's a potential to watch a significant number of children at once. This can be a great learning experience for new fathers and a way to enhance their parenting skills.