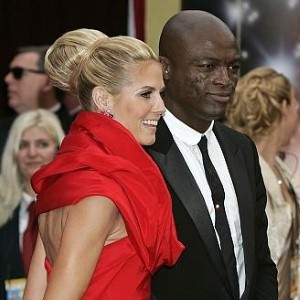 He's got a supermodel wife and four kids who keep him very busy. Now, Seal is opening up about fatherhood. He recently spoke to Reuters about how being a dad has changed his life.
"It's made my life so much fuller," he told the news source. "It's enabled me to see the world as a completely different place. When you look at it through their eyes, it's a very beautiful world."
The 47-year old singer has been married to Heidi Klum for five years. They have four children – Leni, 6, Henry, 5, Johan, 3, and Lou, 1.
Although he calls his family "fantastic," Seal says the couple is done having kids.
"No more! It's a handful," he joked.
The London-born singer recently released his sixth album titled "Seal 6: Commitment."
Seal says that his experiences as a father heavily influence his songwriting.
"'Secrets,' for example. There's a chapter in that song that is directly related to our first child, Leni. If you listen to it, you'll know which one it is. But I try not to be too specific because it takes away the ability for people to relate and make it their own."
In addition to his music career, the celebrity dad told the news provider that he and Klum are working on a reality show called "Love's Divine" for the Lifetime cable network.