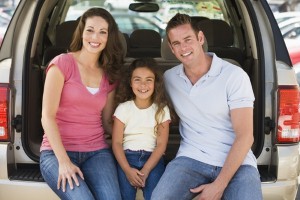 In a move that has stirred up considerable controversy, France has drafted a law that seeks to outlaw use of the words "mother" and "father" (or "mere" and "pere," en francais) – in official documents, that is. Instead, French officials intend to replace the words with "parents" as part of their efforts to make gender-neutral terms more commonplace throughout the country. This decision comes in advance of France's upcoming legalization of same sex marriage.
Needless to say, this official decision has been met with skepticism and derision by many religious institutions and conservative groups throughout the region. In particular, the Catholic Church has voiced its opposition to legalized gay marriage in France, claiming the move could lead to a breakdown of the traditional family structure and harm children.
However, France's Justice Minister Christiane Taubira has defended the state's decision and made it clear that she does not feel a heterosexual couple is any better prepared to raise a happy and healthy child than two men or two women.
In addition to removing the words "mother" and "father," gay couples will also now be allowed to adopt children. President Francois Hollande is expected to approve France's gay marriage proposal on October 31.