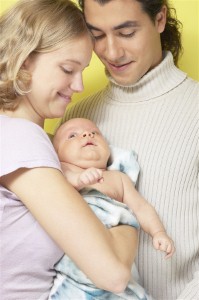 Fathers may not need to worry if their son or daughter occasionally doesn't listen to them: it could be an early sign that they'll be a CEO of a company someday.
According to a new study published in The Leadership Quarterly, children who experienced a firm parenting style, but who were allowed to test boundaries, were found to have leadership roles at work later in life.
This suggests that the best parenting advice for fathers may be to be stern in terms of expectations, but to also be supportive of their children.
Researchers came to their conclusion after examining twins in Minnesota and found that an authoritative parenting style was more conducive for molding future leaders.
The study also found that children who pushed the boundaries, and broke some rules, were able to understand why those rules existed through good parenting skills.
"Some of these early examples of rule-breaking behavior, more the modest type, don't necessarily produce negative outcomes later in life – that was fairly intriguing," Maria Rotundo, a professor at the Rotman School of Management, said. "It doesn't mean all children of authoritative parents are going to become leaders, but they are more likely to."