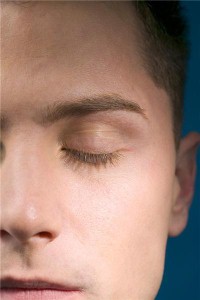 A new study says postpartum depression doesn't just affect new moms.
According to WebMD, researchers analyzed 43 studies of more than 28,000 fathers that looked at paternal depression during early pregnancy and the first year of the babies' life. They found that 10.4 percent of dads were depressed, compared to 4.8 percent of men in the general population.
"This is a public health concern and something we need to pay attention to," said researcher Dr. James Paulson.
Among those who were depressed, symptoms were highest at about three to six months after the baby's birth. Researchers say sleep deprivation could be a factor.
In addition, fathers with partners who suffered from postpartum depression were more likely to suffer as well.
Dr. Paulson says that symptoms of depression include sadness, loss of interest, sleep problems, low energy, irritability, withdrawal, and disengagement from the family.
Fathers or their partners suffering from "the baby blues" are encouraged to seek professional help. While many healthcare providers recommend antidepressants, exercising, eating a healthy diet and getting enough sleep are among the things individuals can do on their own to help improve mood.