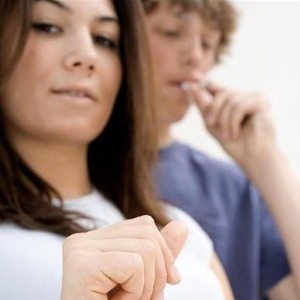 New research suggests that fathers may want to yield good parenting advice and present a strong opinion against their children smoking, drinking and experimenting with marijuana.
That's the finding in a new study by the Weill Cornel Medical College that suggested fathers and mothers may have more influence over their teenager than they realize.
Researchers confidentially examined approximately 2,400 sixth and seventh graders in New York City, and asked the participants questions about smoking, drinking and marijuana use.
For girls, the study found that they were more influenced by their friends, while boys were influenced by society as a whole.
It was also discovered that when a parent had permissive or "ambivalent attitudes" toward drinking, both groups reported they were more likely to engage in poly-drug use.
"A parent's opinion matters. Moms and dads are critical role models and should let their attitudes against drug use be known. It's also important to keep an eye on their child's social circle, since, especially for girls, it's their friends who are so central to influencing their behavior," said lead author of the study Dr Jennifer A. Epstein.