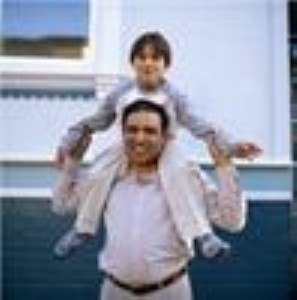 The process of watching daddy's little girl growing up can be a challenge to any father's parenting skills, adding further complication to an already complex relationship.
Linda Nielsen, author of Between Fathers & Daughters: Enriching and Rebuilding your Adult Relationship, says that more attention must be given to reinforcing this connection, particularly when fathers are not present on a day-to-day basis.
"We still too often treat dads, especially divorced dads, like the mom's sidekick or her apprentice in parenting," she explains.
Nielsen says there is "overwhelming" and "consistent" research that demonstrates the vital roles that fathers and daughters play in each other's lives.
According to her parenting advice, a daughter's healthy relationship with her dad helps ensure that she is self-confident, able to accept challenges, can express anger comfortably, enjoys career success and may share trusting relationships with other men.
Some 4.6 million fathers are currently providing child support payments in the U.S., according to the Census Bureau.