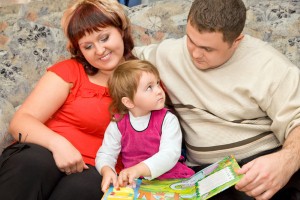 As a parent, part of your job is finding fun ways to bond with your children that can also help them to learn and grow. In particular, making storytime a regular activity in your home can benefit your family in a number of ways. Whether you read together in the afternoon in a favorite armchair or after tucking the kids in for bed, here are three reasons why storytime is important for your children.
1. Family bonding
Remaining a present and active participant in your children's lives is vital as a father, but that doesn't mean you should only be there for traditional dad moments like cheering your kids on from the bleachers. Grabbing a favorite storybook and using different voices for the characters will help you form stronger and lasting bonds with your little ones.
2. Making reading fun
Between TV, the internet and video games, it's getting harder to pry kids away from screens these days, which means there's less time devoted to reading and building language skills. Reading aloud to your children will introduce them to different authors and genres that may interest them. That's not to mention the fun of having Dad act out the funny parts of the story.
3. Bedtime ritual
Getting kids into bed on time can be a real challenge, which is why bedtime rituals like having a snack, brushing teeth and putting on comfy PJs are necessary to coax them along. The added incentive of hearing an enjoyable adventure or fairytale before dozing off will make your job as a parent that much easier.