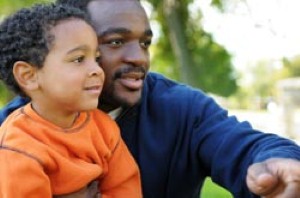 Although some believe that it's the mother's job to do most of the teaching, there are certain things that only a dad can explain, especially if his child is a boy. Many sons realize exactly how pivotal those father-son talks are as they mature and learn from their mistakes. To bestow the most essential fatherly wisdom to your pride and joy, allowing him to successfully grow from a child to a man, there are certain lessons you must make it a point to teach.
Dating. Although many of us choose to avoid the notorious "sex talk" for as long as possible, it's important to point your son in the right direction when he reaches the dating age. For example, you might want to encourage him to go after the girls who have the perfect combination between good looks and personality.
How to fish. Leisure time and male bonding go hand-in-hand with the sport of fishing, which is a great opportunity to develop a strong bond between you and your son. Who knows, maybe your son will grow up to be a the next star of Deadliest Catch – all thanks to you and your teachings.
Quell his fears. It's understandable – and quite natural – when your son develops fears for the unknown, but there comes a time when you need to stress the importance of courage. This can sometimes be a tough job since the only way to rid someone of an avid fear is to expose him to it in tolerable increments. Of course, we never want to traumatize our children, but it's essential to alleviate their insecurities and help them transition from boys to men.