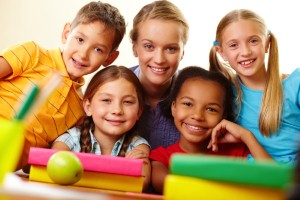 Getting your kids to take care of their teeth can be a chore for any dad. Not only is it a battle to keep them brushing and flossing on a regular basis, but children seem instinctively drawn toward foods that are rotten for teeth. And while just about everyone knows that sweets can ruin a perfect smile, there might be a few "healthy" foods you encourage your little ones to eat that are bad for teeth too. Here are a few examples.
Yogurt
Yogurt might seem like a beneficial snack to pack in your kids' lunchboxes, but it can actually erode protective enamel. This is due to hidden sugars that many brands of yogurt contain as well as acids found in various fruit yogurts.
Fruit juice
Just as fruity yogurts can ruin teeth, the same is true for many types of fruit juice. These highly acidic and sugary drinks can damage enamel, and brushing immediately after can actually do more damage to softened teeth.
Citrus
Sending the kids off to school with an orange for breakfast? You might want to rethink that notion, as many citrus fruits are high in harmful acids. While you shouldn't completely eliminate fruits from your children's diets, consider limiting their consumption in the interest of preserving those pearly whites.