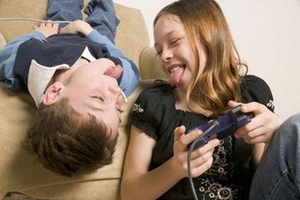 When your child hits another kid at the playground or steals a sibling's favorite toy, a father's role is simple – lower the boom. The punishment can be whatever your family prefers – time-out, grounding, losing allowance, cancelling screen time, or any other consequence – but it should be swift and fair.
But how do you react when the offending felon is a playmate or classmate, not your own son or daughter? As the parent on duty, a responsible dad still needs to enforce the basic rules, prevent bullying and promote sharing.
Yet your hands are tied when it comes to docking a kid's allowance or screen time when that child doesn't even reside in your home. A father has to walk a fine line to find a balance between applying an effective reprimand and exercising respect for another family.
That leaves a dad with just three options:
Stop the bad behavior. For the sake of keeping the kids in your flock safe and happy, a dad sometimes has to resort to physical means – no, not slapping a cheeky child; but simply taking the miscreant by the hand and walking away from the sandbox, swing set or playing field.
Talk it out. To avoid a repeat performance, a stern parent can talk firmly to the problem-child, explain their transgression and warn that if they do it again, the play-date is over.
Report the incident to the kid's parents. This is the most important step, both to make sure the kid doesn't exaggerate your behavior as child abuse and to leave the ultimate authority in his own parent's hands. It really does take a village to raise a child.