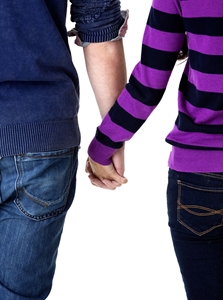 Talk with your child about the birds and the bees, and you can cover the basic points of puberty and reproduction in five or 10 minutes. But what about the mysteries of romance?
Poets have spent entire careers crafting perfect sonnets to describe the agonies and ecstasies of love, from the bitter resentment of being dumped to the flutter in your stomach when your crush first smiles at you.
By comparison, most dads are ill-equipped to wax lyrical on the emotional storms that every teen will feel as they test the waters of love. Lacking a graduate degree in romantic literature, how is a father supposed to prepare his child for the mental aspect of puberty?
The challenge gets even harder for men who may not have had much practice talking openly about their feelings. Many of us have evolved beyond that "strong and silent" stereotype, but are not yet ready to tell our innocent children that however well they know the facts of life, they will get instant amnesia when they fall head over heels in love.
Here are three ways to talk about romance with your kid:
1. Try watching a sappy movie together. Whether your tastes run more to "Casablanca" or "16 Candles," it is usually easier to talk about embarrassing issues when you're talking about someone else.
2. Read some myths and legends at story time. Those ancient Greeks were great at describing the pitfalls of love, like the kidnapping of Helen of Troy in "The Odyssey" or the lovers Hero and Leander swimming the Hellespont to spend their nights together.
3. Crank up the tunes and play some classic songs about love. You can find great material in any era – Frank Sinatra, Chuck Berry, the Beatles, or Taylor Swift.