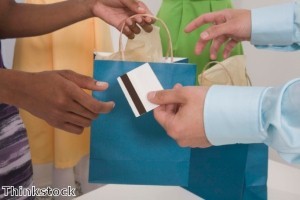 If you're like many parents, you may notice that it's not just the trees, grass and flowers that seem to sprout up during the spring. Sometimes the chore of switching out the winter clothing for more lightweight items can cause fathers and mothers to realize just how much their kids have grown and that they no longer fit into any of their seasonally-appropriate clothes.
While realizing that you need to get your child a completely new wardrobe can be a daunting prospect, it doesn't have to be. There are many tips dads can use to outfit their kids without blowing the family budget.
If you have older kids, using hand-me-downs is always a budget-friendly option. If not, consider setting up a clothing swap with friends or neighbors to trade items in different sizes. Most parents know how quickly kids can grow out of things and are happy to pass along things they are no longer using.
Shopping at consignment stores and thrift stores or buying "lots" of kids clothing in a certain size on websites like eBay can help to save a lot of money as well. Remember that a lot of used items may be brand new or "like new."
When it comes to basics, like t-shirts, jeans or shorts consider shopping at places you (or your kids) usually wouldn't consider in order to save some dough. For example, a plain t-shirt from Walmart may cost less than a very similar one from a brand name store.
Thinking ahead to next season is also helpful. Take advantage of bargain prices on seasonal clearance items by buying the next size up for the next season now.