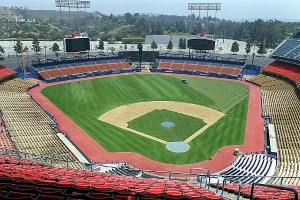 Few things are as American as taking the family to a baseball game, eating a few hotdogs and perhaps even buying the kids a souvenir or two. But going out to a ballgame in this day and age can be very expensive. Major League Baseball's (MLB) 2009 Fan Cost Index (FCI) found that the average cost to take a family of four to a game was $196.89. Not exactly a cheap proposition for a day or night out.
However, there are ways to enjoy the action without breaking the family budget. Moneywatch.com suggests shopping around for the least expensive tickets for your favorite team. Some stadiums discount prices for mid-week games or for games against less popular teams. Searching websites like CraigsList.com or StubHub.com may also be a good way to save a few dollars on tickets.
Some families decide to skip MLB games altogether, and opt instead for spending their money on minor league games. A survey of the 160 Minor League Baseball clubs in the U.S. and Canada found the average cost for a family of four to take in a Minor League Baseball game this season is $57.70 and that includes hot dogs, drinks (sodas for the kids, beers for Dad & Mom), a program and parking.
"At a time when many of our fans face the economic and social challenges of the day, we are pleased to offer a family-fun, community-oriented entertainment outlet that is so reasonably priced," said Minor League Baseball president, Pat O'Conner.