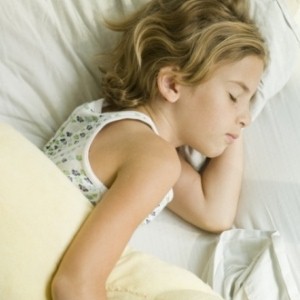 Back to school time may mean an increase in bedwetting for many kids.
"It is a physically and emotionally stressful time for many children, compounded by the sudden change in sleep patterns and schedules that generally wreak havoc on eating and other routines established over the summer," says pediatric urologist Dr Ming-Hsien Wang.
The good news is that most kids outgrow bedwetting and the behavior is usually fixed rather easily, according to experts.
The first step for fathers with kids who repeatedly wet the bed is to see a doctor to rule out any medical issues.
Different strategies work for different kids, but some suggest setting a bathroom schedule to encourage your child to use the toilet regularly during the day.
Making sure he or she is adequately hydrated is important, but parents can help eliminate nighttime accidents by not giving kids fluids three hours before bedtime.
Some fathers wake their kids before they go to bed or in the middle of the night so they can use the bathroom and avoid an accident as well.
And, bedwetting alarms work for some kids, as they sense moisture and alert him or her to get up and go to the bathroom.
Experts say it's important that fathers be supportive and understanding with their children and avoid making them feel ashamed of the problem. Positive reinforcement and using a motivational system, like earning a small prize after a certain number of dry nights, may be helpful.