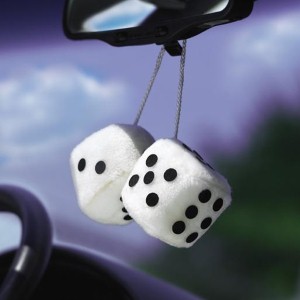 There are some things that dads take pride in above anything else. Having the ability to grow a robust beard, cultivating a musky scent and possessing an authoritative handshake are all points of emphasis. But, nothing is more important than executing the perfect road trip. Making that three hour trip in just under two and a half is something you can brag about.
But what about dads with young kids? The constant "are we there yets" and stops for the bathroom could throw a wrench in even the most finely laid road trip plans. But there are several ways to keep your kids quiet and have you completing another successful journey.
1. Classic road trip games. Some things stand the test of time. If Jaws, the music of The Who and that sweat-stained, ripped Yankees hat still mean something to you, so should activities such as the license plate game. And, in addition to making you feel content and nostalgic, keeping your kids occupied by looking for a Hawaii license plate in the middle of Pennsylvania will keep them out of your hair.
2. Plenty of books. Nothing says quiet like books, and there are certainly plenty of titles that will keep your kids occupied. Where's Waldo, coloring books, or I Spy, will keep them engaged. If your kids are too little to read, consider investing in books on tape.
3. Portable DVD players. These devices are your best friend. The peace and quiet will be worth whatever price you pay. Throw in Muppet Treasure Island and let Kermit and Miss Piggy whisk your kids away.