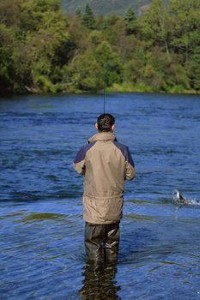 Anybody whose ever seen Ferris Bueller's Day Off cap has fantasized about playing hooky from work. But while Ferris navigates the ins and outs of deceptions with ease, the Average Joe may find it a challenge. But that doesn't mean it can't be done.
Clumsily lying your way to a day off may not be as hilarious as the movie would lead you to believe. With that in mind, here are the top three ways to take a fake sick day.
1. Your Grandma died, again. What? You used this one twice last year? Doesn't matter, your boss probably doesn't remember. And if he or she does? Concoct an elaborate story involving a breakthrough in medical technology and they'll be so confused they'll forget that they're "this close!" to firing you.
2. Blame it on your kids. One of the many benefits of fatherhood is that kids are always a great excuse when you need to get out of things. It doesn't matter that your daughter is really on a field trip to the box factory, claiming that she has the flu is the only excuse you need.
3. Pretend you're stranded. Let's say you've just taken a vacation to the Bahamas and don't want it to end. All you need is an extra day or three when you get home to decompress. How do you get it? Easy. Freak snowstorm delayed your flight. Done.