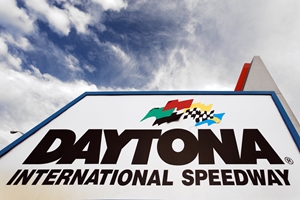 If your kids are old enough, the mere mention of Orlando inspires a wave of pleading and "I want to go to Disney World" discussions. So know now that you're probably going to end up spending time with Mickey. You'll survive.
There are several other theme parks in Orlando too, and they all have their perks – but between the parking, the overpriced food, and admission costs you feel like you need a home equity loan to afford, you may need to find other, more wallet-friendly things to do . So here's four places in the Orlando/Daytona area you can check out without needing to drop a couple of bucks on souvenir mouse ears.
Farris & Foster's Chocolate Workshops
If you want to do something a little bit decadent, try making your own chocolate at Farris & Foster's Chocolate Workshops. It's located right near Baldwin Park in downtown Orlando, and can take reservations for groups as small as three people all the way up to a group of 36. At the end of the session, you have homemade chocolate to eat later on.
The facility even runs a Family Night every Monday night, and Date Night events on Friday nights. Yes,kids hopped up on sugar can be a handful, but fully satisfying your wife's chocolate fix is definitely worth it (at least to me). Farris and Foster's has even won an award from Orlando Date Night Guide as a top food-focused activity.
Jungle Adventures
Looking for some animal fun that doesn't involve cartoons? Jungle Adventures is the place to go.
Located just down the road in Christmas, Florida, this attraction puts you up close and personal with the Floridian ecosystem. Admission to the park includes hands-on wildlife shows featuring more than a dozen different species, a tour of an authentic Native American village, and – of course – an alligator feeding. You also have the chance to take a Jungle Swamp Cruise, where you join a group boat ride through a swamp.
Just a note – the park only has small snacks, so you'll need to take a break and hit up a local restaurant if you want a full meal. You can always use your wristband to re-enter the park later that same day.
Kennedy Space Center
Got a budding astronaut in your family? Show them the real thing with a tour of the Kennedy Space Center. You can do a basic tour, or get one with all sorts of upgrades, such as Lunch with an Astronaut, a play dome for younger explorers, and various IMAX films.
The space center also has a list of upcoming launches, so be sure to check out the schedule if you know when you're going to be in the area. Come on, what's cooler than watching a rocket get launched into space? It blows any museum out of the water.
Daytona International Speedway
If you're a racing fan, you know that the Daytona International Speedway is one of the most renowned courses on the NASCAR circuit. While the big race kicks off on the final Sunday of each February, the track is open throughout the year so you can still get up close and personal with the venue.
You can start with a basic tour that includes a ride through the infield and walk through the garages and pit row, or opt for a VIP tour, which lets you see the drivers' meeting room, victory lane, and grants you access to the Velocitorium -where Sir Malcolm Campbell's record-setting Bluebird V auto (which set a land speed record of more than 276 miles per hour in 1935), is kept.
So take some time and enjoy the sights in Orlando without getting "It's a Small World After All" stuck in your head for days. You'll thank yourself later.