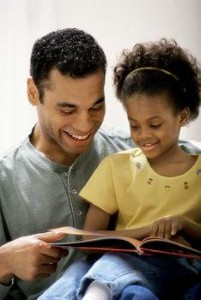 Reading to your children is one of the best ways to teach them about the world. While many books are targeted toward a specific gender, we've picked five of our favorite gender-neutral books written specifically for younger kids. The list is as as follows:
1. Dr. Suess' "The Cat in the Hat." This Dr. Suess classic is full of important lessons, crazy characters and fantastic rhymes. While your kids may quickly side with the super-fun eccentric cat, try to reinforce the values of honesty and responsibility at which the book hints. Ask your kids if they think the children will ever tell their mother what happened in the house that day.
2. Richard Scarry's "What do People do all Day." While the writing is pretty straightforward, this colorful work is bound to enthrall your children with its detailed pictures. The animal characters will add a fun twist to teaching your children about the different jobs and activities of people around the world.
3. Dr. Suess' "The Lorax." This book has been a children's reading mainstay for decades. The wonderful illustrations and wacky wording will have your children laughing for hours. Make sure not to ignore the obvious environmental overtones, as this is a great way to instill some eco-friendly values in your kids.
4. Maurice Sendak's "Where the Wild Things Are." As the basis for the 2009 film, this book has surely stood the test of time. Instilling the values of imagination, creativity and ultimately the safety of home, this story of the "Wild Things" and their king will thrill your kids, who undoubtedly have a wild imaginations of their own.
5. Margaret Wise Brown's "Good Night Moon." For bedtime there may be nothing better than a reading of "Good Night Moon". Geared especially toward young children, the rhythmic progress of the rhyming paired with the verbal action of saying goodnight to each object in the room will lull even the fussiest child into a peaceful sleep.