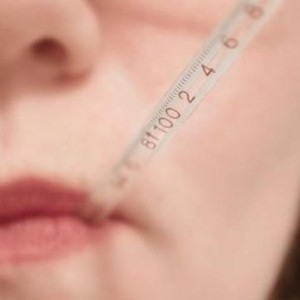 Here is some new parenting advice from pediatricians: using Vicks VapoRub on children under 2 years old could cause respiratory problems.
Findings in the medical journal Chest show that using the popular cold remedy may actually increase mucus production, which can lead to inflammation of children's airways.
The study was inspired by a particular case encountered by lead researcher Dr Bruce K. Rubin. He described how an 18-month-girl was hospitalized with severe breathing problems that did not seem to fit her condition.
After probing the child's parents, the doctors found out they had put Vicks VapoRub under her nose a couple of hours earlier.
"Sure enough, we demonstrated that the Vicks produced increased mucos in the patient's airway, which was already inflamed and narrowed because of her respiratory infection," Rubin told ABC News.
This is only the latest health warning centering on cold and flu remedies for children. In October, the American Academy of Pediatrics asked the FDA to ban over-the-counter products aimed at kids aged 2-6.
Although the FDA rejected the suggestion, it said that these cold and flu medications would be relabeled to indicate they shouldn't be administered to children under 4.