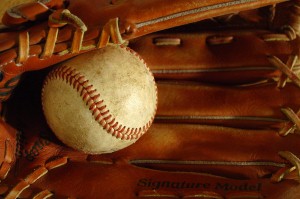 One of the proudest moments for many sports-loving fathers is when their son or daughter excels in a chosen athletics program. Whether your son hits a home run or your daughter scores a game-winning goal, there's nothing like seeing success on the field. If you were an athlete back in your youth or continue to be active, you may even feel like your offspring is taking up your mantle.
While it's easy to get swept up in the excitement of athletic competition, it's important to exercise emotional restraint and know which parental lines should not be crossed when cheering on your child. Here are some tips for being a supportive dad from the bleachers.
While you may love shouting taunts at opposing fans during a professional sports matchup, make sure to leave that negativity behind at your kid's games. Stick to encouraging your child and his or her teammates rather than calling out disparaging remarks to the opposition to show your support. You wouldn't appreciate another parent heckling your son or daughter, so do your part to keep the game a positive atmosphere for fans and players alike. If you come across another parent or fan who can't stop yelling insults at the players, go to the coaches or game officials to sort the situation out, rather than taking matters into your own hands.
If you're looking to get more involved with your child's team, consider signing up to be an assistant coach. More than just attending games and practices, you can take an active role in helping the team learn the fundamentals of the sport and mastering more advanced plays. Head coaches often appreciate parents helping with carpooling, providing snacks and beverages for the team and being there for moral support.