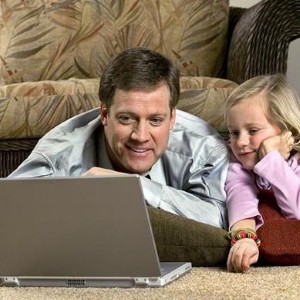 With February 14 quickly approaching, there isn't much time left to finalize those dinner reservations, write a personalized card and pick up chocolates and flowers for your wife – but are you forgetting another special lady on your list this Valentine's Day? As a dad, V-Day represents a unique opportunity to show your little girl how much you care and rekindle that special bond that exists between father and daughter. In addition to spending time together, you should make sure to give her something special to remember this holiday by.
Flowers and chocolates
Whether she's 4 or 40, no female can resist the allure of delicious chocolates and sweet-smelling flowers on February 14 (or any other day, for that matter). Though not the most creative gift in the world, this dynamic duo of candy and flowers is a time-honored Valentine's Day tradition that your daughter will love. To make the gift even more special, do some detective work in advance to select your little girl's favorite brand of luxury chocolates and flowers.
Teddy bear
Once again, this gift won't win any awards in the originality department. However, if she's young enough to appreciate it, you can put a creative twist on this classic present by accompanying your daughter to a special workshop where she can design her own bear. Similarly, you can find a website online where you can customize the teddy bear to your little girl's liking.
Envelope pendant
In terms of jewelry, consider giving your daughter a beautiful envelope pendant necklace for Valentine's Day. This style of pendant can be opened to reveal a small, engraved note inside containing a message of love for your little one. The pendants are also available in heart shapes – perfect for Valentine's Day gifting!