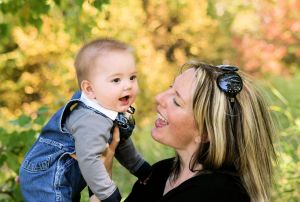 A babysitter checklist is a list of instructions for the babysitter to follow to ensure a safe time with your child. It is a simple way for you to feel more at ease when you leave your children alone with a caregiver. Providing a babysitter checklist which includes emergency medical information is crucial in the rare case of an emergency. And, it can help with your peace of mind and make the babysitter's job easier.
Basic Checklist:

The following details should be included in all checklists:
Personal Information: Always provide your cell phone number and number of the restaurant, theatre or home where you will be. Also, provide a number of a nearby friend or relative.
Child's Details: Include your child's full name and date of birth of your child, as well as your doctor's name, address and phone number.
Medical History: If your child suffers from allergies or any other medical problems then list the required treatment. If your child needs medication, give full and specific details about when and how much should to be given.
Medical Emergencies: As a precautionary measure, list phone numbers for poison control and other emergency medical services, including the nearest hospital. List your medical insurance information (plan and policy number). If you are going away overnight, you should authorize the babysitter to seek medical attention by writing an Emergency Treatment Release.
Here are a few more tips to make an easy babysitter checklist:

Tip 1: Make up a form and make plenty of copies to keep on hand, leaving blanks for information particular to the your time away.
Tip 2: Ask your babysitter to arrive early so that you can explain the checklist in detail and answer any of the babysitter's questions.
Tip 3: Place multiple copies of the list around the house, and ask the babysitter to put one in his or her pocket or purse so that the list is there in case of a trip to the hospital or out of the house.
A babysitter checklist is a good step to organizing important information and feeling safer when your babysitter is alone with the baby. With a good babysitter checklist, both you and the babysitter can feel more comfortable.