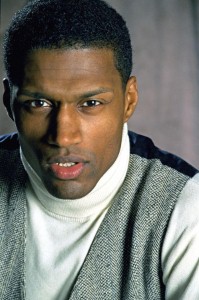 As a father, you've probably considered how you and your wife's personalities and tendencies manifest themselves in your children. If your wife has an infectious laugh, you may notice your daughter giggling to herself in the same way. Or perhaps you witness your own sly wit entering your son's increasingly sophisticated language. But how much of this parent-child similarity is due to nature vs. nurture? And can your children display some of your less-appealing characteristics such as stubbornness and anger?
A recent study conducted by researchers at Oregon State University has pointed to a link between parents who tend to overreact and are quick to show anger with misbehaving toddlers. To control for genetic inheritance, researchers studied 361 families across 10 states who all adopted their children. The data shows that toddlers are likely to absorb their adopted parents' over-reactive qualities, regardless of their birth parents' emotional tendencies – a strong indication of environment's impact on young children.
"Parents' ability to regulate themselves and to remain firm, confident and not over-react is a key way they can help their children to modify their behavior," says lead author Shannon Lipscomb. "You set the example as a parent in your own emotions and reactions."
The summary advice from this article is this: lead by example. Your toddlers' minds are like sponges and will absorb whatever knowledge and behavior they witness on a daily basis. In order to raise confident, well-behaved children, you must exhibit those qualities yourself – even if your gut reaction is to scream and shout over every little mess. By setting this example early on in your children's development, you'll help them internalize these lessons for the rest of their lives.
So the next time you find yourself pushed to the limit by a temper tantrum, take a step back, breathe and find a calm, reasonable solution for your child to learn from.