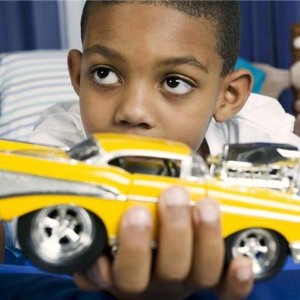 Considering that many babies receive so much individualized attention from Mom and Dad as they grow up, it's not surprising that the idea of sharing can seem like a strange and alien concept. While a few stern declarations of "Mine!" from your child over a toy or snack might seem cute at first, it's important to explain and encourage sharing as part of your little one's social development. Of course, this isn't the easiest idea to teach, so here are some tips to make the process more manageable.
Lead by example
Giving up a spot on the swingset to another toddler will likely seem unusual to your child at first, so it helps to demonstrate sharing yourself as an introduction to this concept. Consider sharing a basket of fruit or asking your child to help do something fun in the kitchen so he or she can get used to taking turns during an activity. By being the recipient of your generosity, your little one will see the mutual benefits of such teamwork.
Patient praise
Despite your examples, it will likely take some time for your toddler to incorporate sharing into his or her everyday life. You may see this process evolve gradually from initially showing another child a favorite toy to actually sharing this item down the line. During every step of the way, consider offering praise and perhaps the occasional small reward to encourage this behavior to continue.
Know the limits
You can't expect your little one to want to share every activity and item with others (neither would you!). Because of this, you may want to offer your little one the option of putting some favorite toys, games or books away so jealousy or impatience doesn't become an issue during playtime with friends.